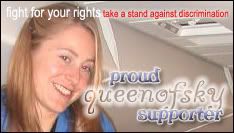 Ms Simonetti was an attendant of Delta Airlines,but after she posted pictures of herself in uniform on her blog "Queen of Sky", Delta Airlines suspended her indefinitely without pay.Ms Simonetti was told her suspension was a result of "inappropriate" images. Delta Airlines declined to comment.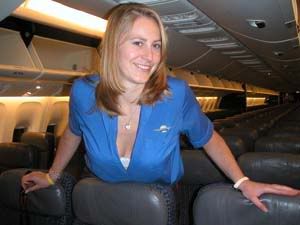 "I was really shocked, I had no warning," Ms Simonetti told BBC News Online. "I never thought I would get in trouble because of the blog. I thought if they had a problem, someone would have said something before taking action."



A spokesperson for Delta Airlines told BBC News Online: "All I can tell you is we do not discuss internal employee issues with the media."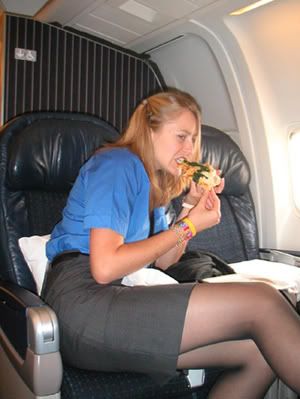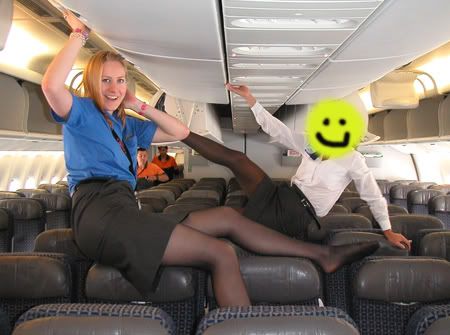 Simonetti曾经是美国Delta航空公司的空中小姐,但是她万万没有想到她会因为在她的部落格里发表了她穿公司制服的照片而被炒了鱿鱼。她被告知由于她在媒体上发表了不恰当的照片而被停止发薪,但是Delta航空公司对此拒绝评论。
"我很震惊,也没有事先说明"Simonetti告诉BBC说:"我从来也没有想到是由于我的部落格的问题。我想,如果我的部落格有什么问题,公司也会在处分前来告诉我。"
一位Delta航空公司的发言人在接受BBC访问时说:"我只能说我们不允许雇员在媒体上讨论内部事务"。